Hey, all! Just wanted to let you know I'm still alive and Simming. I took a long break from the game, but I've started up again recently and am working on an actual STORY! I still have weird graphics issues, but hopefully they won't detract too much from the pictures.
Here's a little sneak preview pic: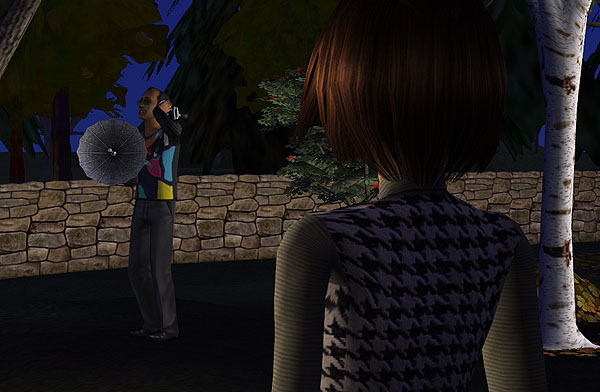 I'm also working on a new web site which will be completely Fran-oriented. All of her stories on Mt. Geneva will be copied over to it, and she will be having some new adventures. Stay tuned.