Charles Dunnavant carried his wife into the foyer of their new home and looked at her expectantly.
"Well?" he asked, his eyes luminous.
Lily Dunnavant released a murmuring little laugh and slid gracefully to the floor. "Are you going to say that in every room?"
He ignored the question and simply watched her, not wanting to miss her reaction.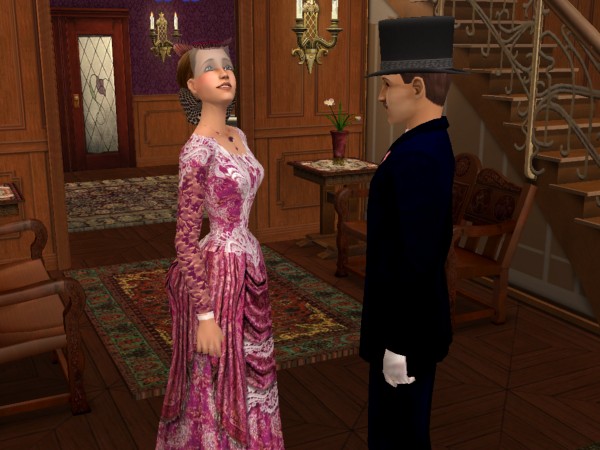 Lily glowed with pleasure as she looked about the entryway. Ornate staircases rose on either side, and through the second story windows above she could see the sky turning purple-orange.
"Lovely," she breathed, as Charles took her hand and led her into the parlor. Room by room they went, examining everything from the first floor to the attic and back again, until they returned to the largest room in the house, the kitchen.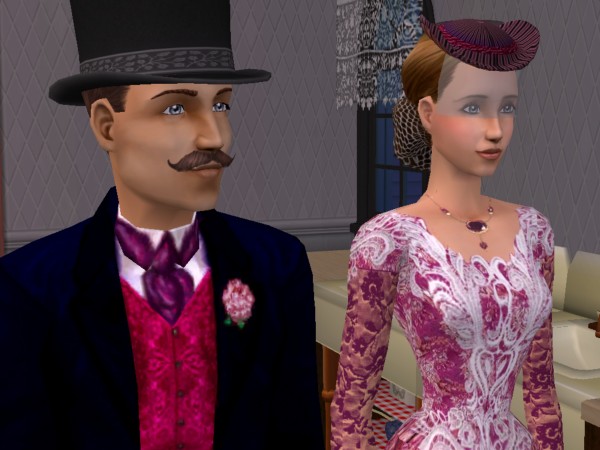 "I believe this is my favorite room," Lily said, surprised at herself. She usually preferred parlors – the more sumptuous, the better. But this clean, white kitchen gave off a gleam that mesmerized her. "You've thought of everything, dear. An icebox, two sinks – with spouts! – and this tall stove…it's all so modern. What a shame I don't know how to cook!"
Charles was surprised, too. "But I thought cooking for oneself was unheard of!" he said in a gently mocking tone. "What would your mother say?"
Lily smiled, relishing a rebellious amusement in the thought. "She would be shocked! 'Only the poor cook their own food', she would say. But I must say– in a kitchen like this, I could feel quite comfortable."
"Well," said Charles, taking her hand, "you know what they say about the way to a man's heart. Perhaps you should learn to cook!"
"Are you saying I have yet to win your heart, my dear? Shall I learn how to make a strawberry pie? Or fish with sauce tartare?"
Charles gazed admiringly at his wife. She never looked more beguiling than when she was teasing him. "You know you already have my heart," he said, leaning closer. She faced away from him, playing the innocent ingénue.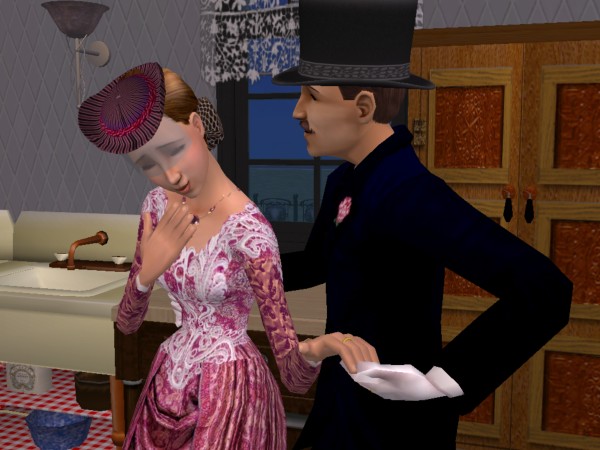 At that moment, Charles's stomach launched into a series of loud rumblings. As he patted his protesting tummy and said, "There, there now," Lily laughed.
"Your stomach is tired of your heart getting all the attention! Shall we make some supper? I know how to slice bread, at least."
Charles kissed his wife's hand. "Very well. You slice the bread, and I'll cook the noodles."
(continued on Page 2)