Now for Dawn's Dance World, where Sims can take ballet lessons, do stretching and yoga (thanks to Kitabalibar's Yoga Mat at MTS), or just freestyle dance.
The door to the studio is at the back of the comic shop building, up a flight of stairs. It's like a workout just to get there.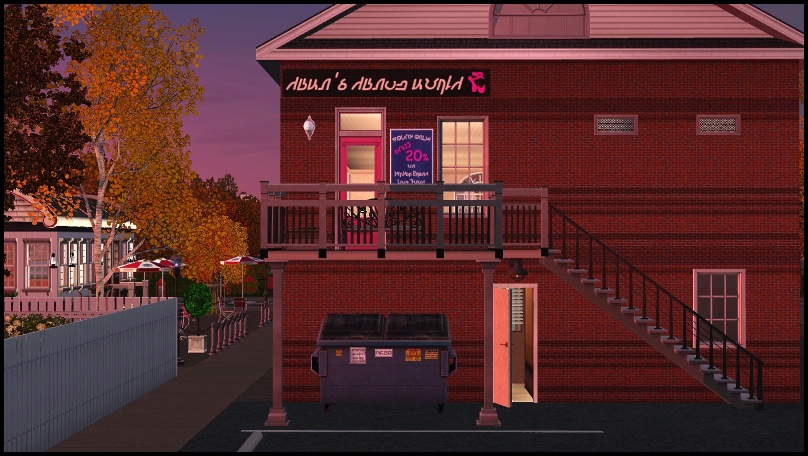 The front desk area, where people sign in for their lessons.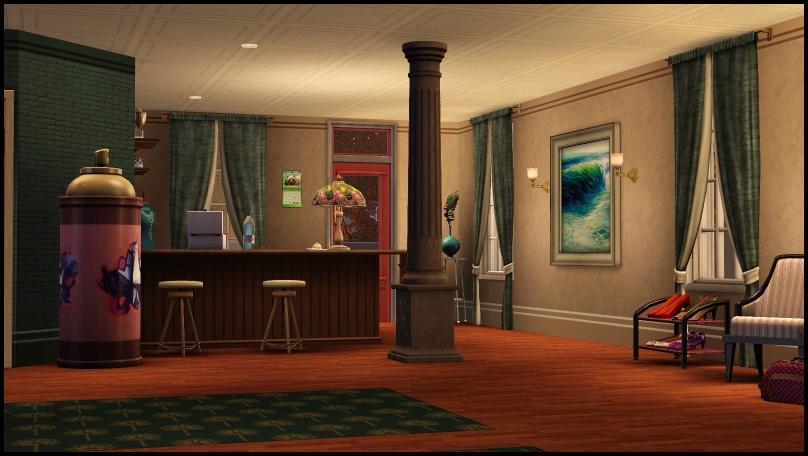 The giant spray can is a prop from a past dance recital; Dawn was proud of that show, so she kept the can as a souvenir.
Another view of the front desk, where you can see the studio's dance trophies on display. This is also where some make-up and costumes are kept, since there isn't really a storage room.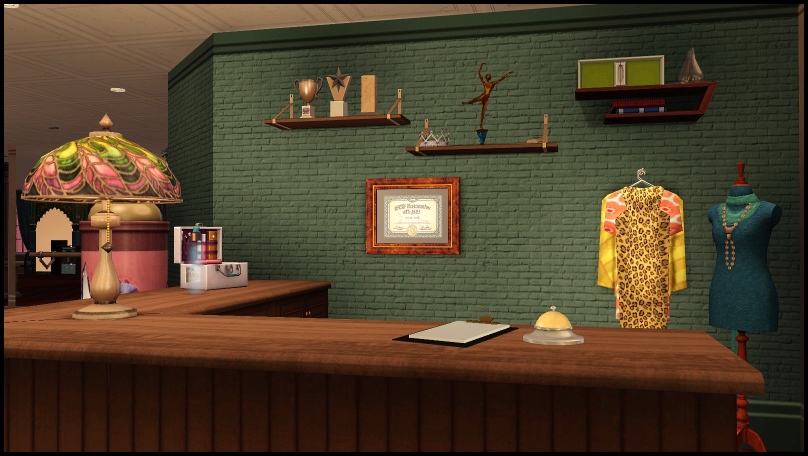 Alyce helped me test out the yoga rugs. Strrrrrrretch!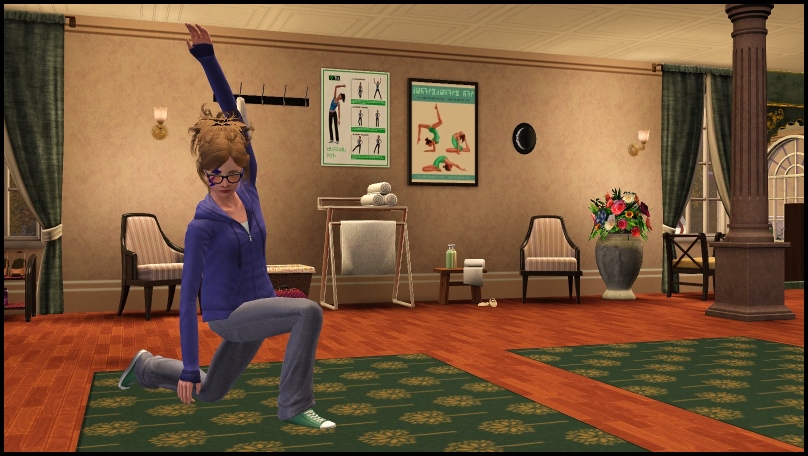 If the space looks a bit elegant, it's because this room has to serve a dual purpose — in addition to being the rehearsal and training room, it's where recitals, contests, and mixers are held.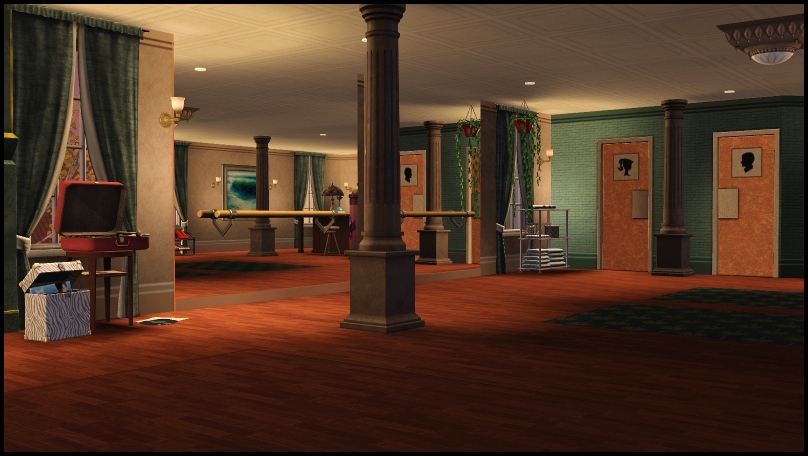 The fancy-shmancy dance floor…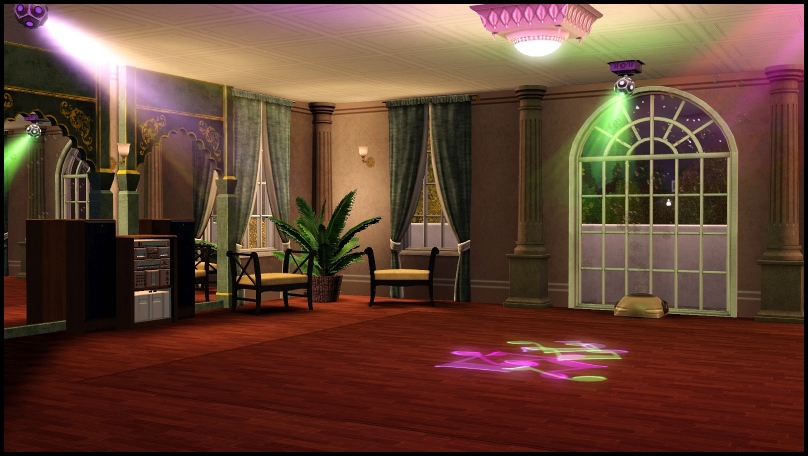 Dawn and Dino tested out the dance floor for me…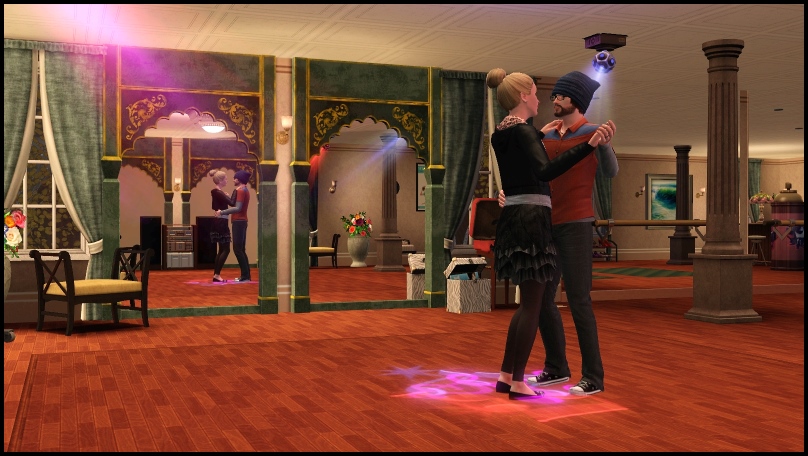 If they look a little young to be parents of a teen, it's because they are! Dino and Dawn are still Young Adults — they got married and had Alyce right out of high school. So I imagine them in their early-mid 30s or so.
Some semi-close-ups…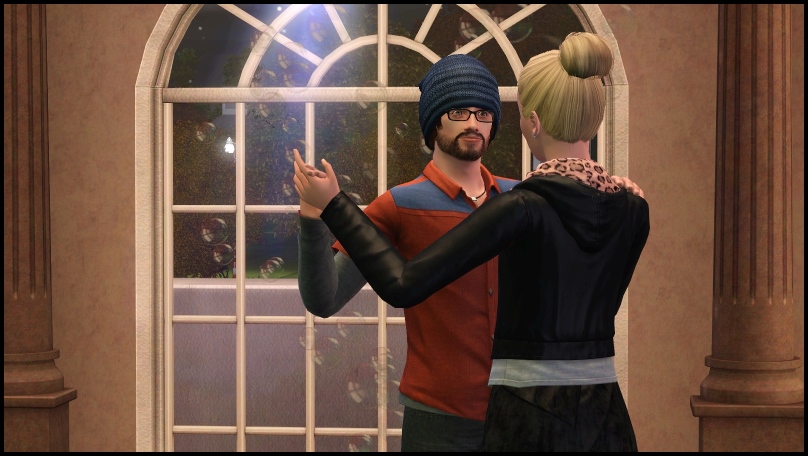 Dino's one of those guys who dresses like a hipster but has no idea the term even exists. He's just a laid-back, cool, artistic guy.
Random artsy-fartsy moment I had while decorating the dance studio: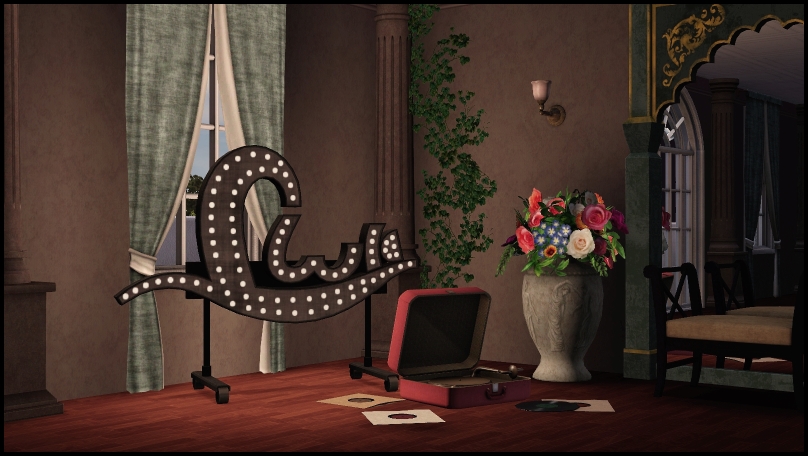 That's it for now! Next up I'll probably finish up the business lot next door (I just have to finish decorating the newspaper office) and post a tour here. I also need to build a house for the Fortmans (probably another Sears home) and then start on my next lot, which will be food-oriented again. What can I say, I love building restaurants! My Simmies will never lack for places to eat.
Thanks for visiting, and Happy Simming!