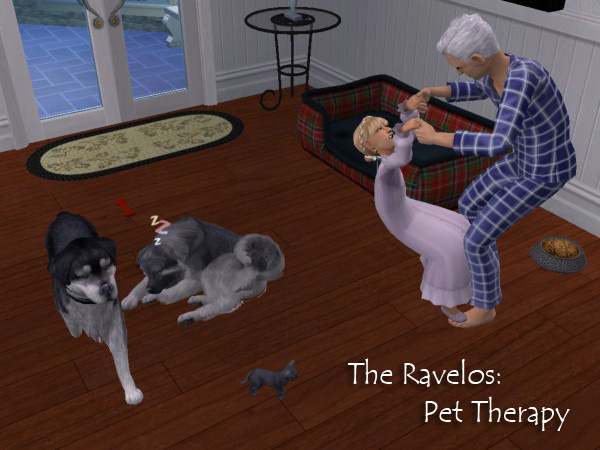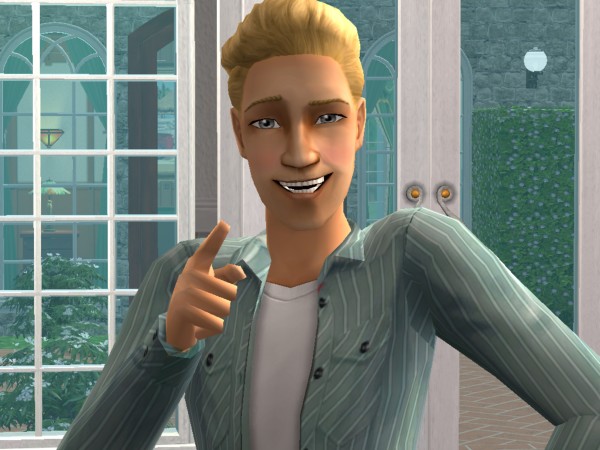 Heyyyy! I know you guys! I've seen you here before. You hang around sometimes and listen to me yammer on about my family. You guys are AWESOME! How's it going?
Oh. Some of you don't know who the heck I am and what I'm doing here? Well, let me edify you. I'm Tennyson Ravelo, the fourth generation heir to the magnificent Ravelo Legacy, which sounds a bit cooler than it really is, because what it boils down to is that: 1) I'm stuck in this house forever (except for a stint at college, which is going to ROCK), and 2) I have to abide by certain rules to "preserve the dignity of my family" and all that, and as a teenager going through the proverbial "rebellious stage", the last thing I want to do is check my behavior against a list of stupid rules every five seconds.
(Don't tell my great grandpa Simon I said that. He'd rise from his grave just to cuff me upside the head.)
So. What's been happening since our last chat? Well. Better get comfy, because a lot of things have changed.
First, since I got Longfellow, I had to learn about dogs, which I didn't mind at all, because I think dogs are awesomely cool. Of course, they can also be frustrating as heck. When I was teaching Longfellow to obey my commands, sometimes he'd just sit there and give me this dopey look. I felt like an uninteresting piece of shrubbery or something.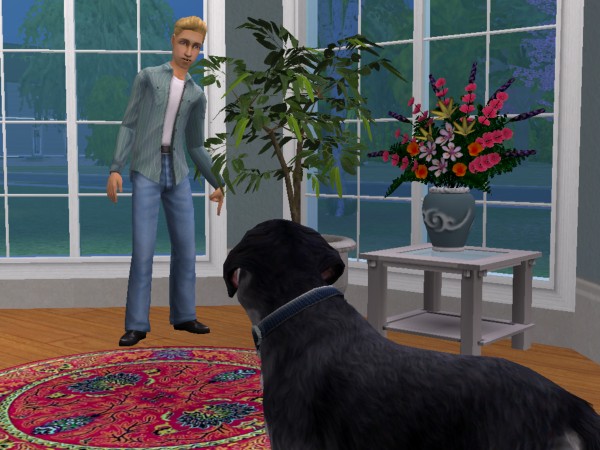 And I had the job of cleaning out his pet bed, which was sometimes gross.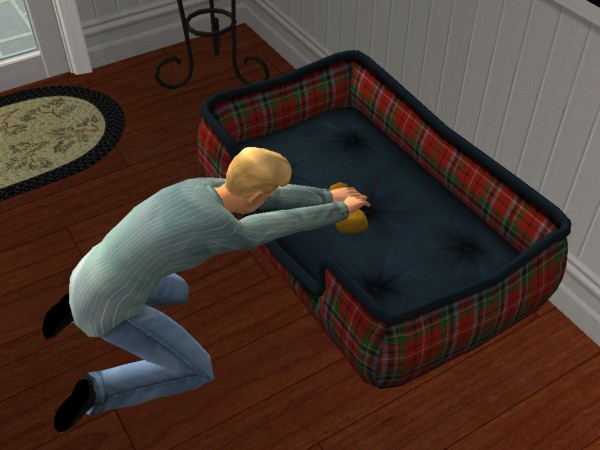 But Longfellow is worth it. And the rest of the family chipped in, which made it not so bad. I'm pretty sure my dad had the worst chore…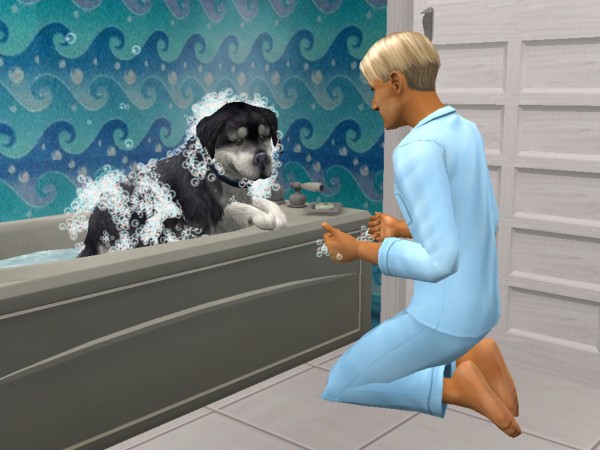 And of course, more water ended up outside of the tub than in it. That's how it usually goes, right?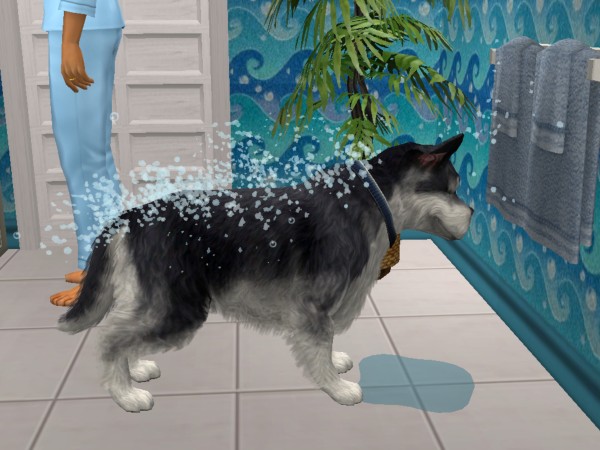 Even Smelly Melly, I mean – my dear sister – helped out with the dog duties.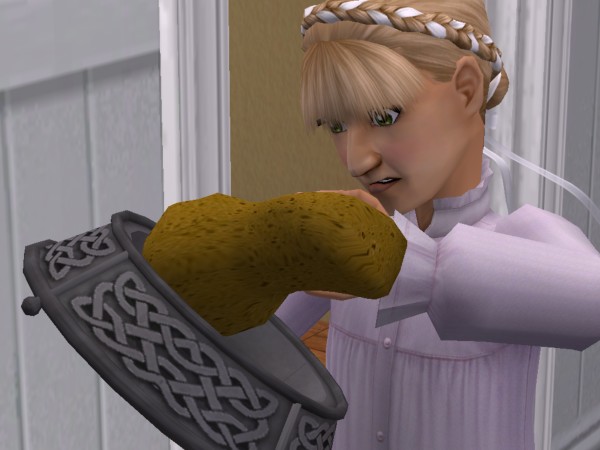 I don't think she liked it much. But she's not really a dog person. That's why mom finally broke down and got her a kitten.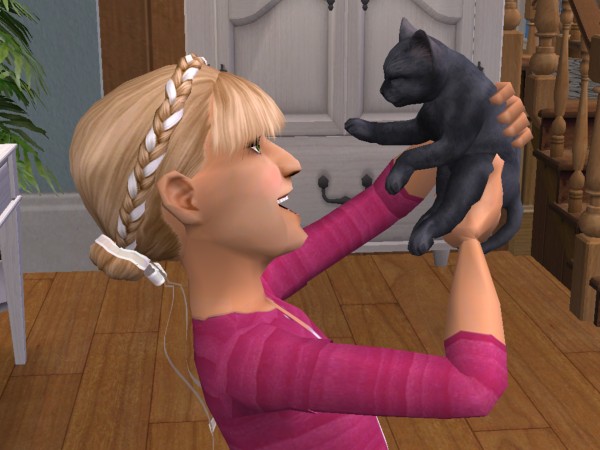 She named him Lancelot, since she's into King Arthur and all that. He's pretty cute…for a kitten.
Actually, Melly got him just in time, because he helped her through some sad days. The first sad thing that happened was my grandma Tristen leaving us for that great big luau in the sky.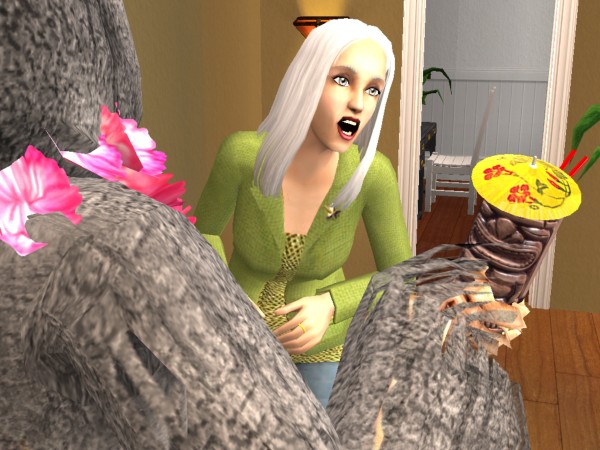 She looked like she couldn't wait to get her hands on that tiki drink. I suppose a lifetime spent teaching college kids, building skills, and having to compete with a pet brick for my grandpa's attention probably wore her down a bit.
Speaking of Grandpa, he was pretty torn up about it. We all were.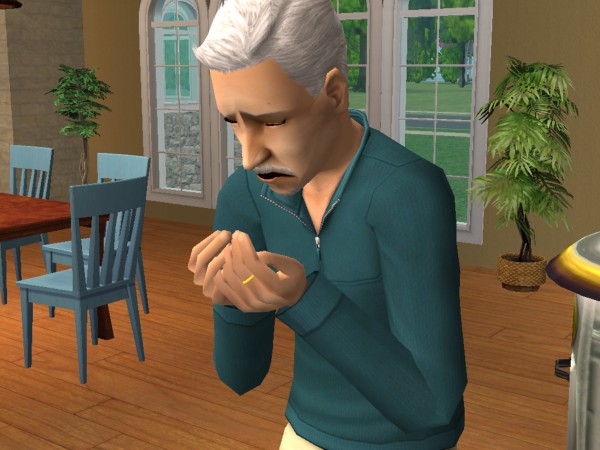 My dad was close to Grandma, even though she was only his mother-in-law, so he was devastated. To deal with his grief, he…adopted a dog! I guess he figured, "Tenny has a dog, Melly has a cat…I want a pet, too!" Not that I minded.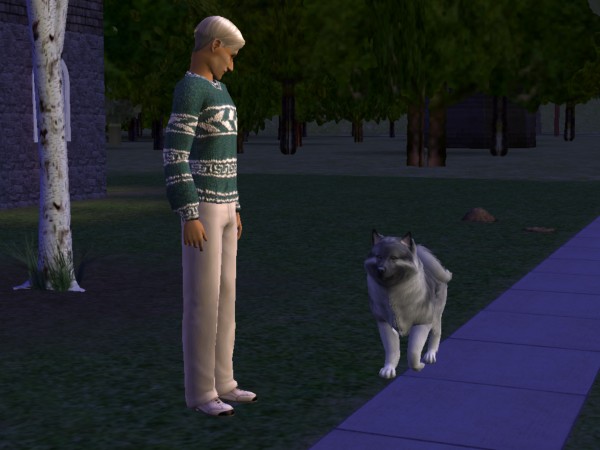 Her name is Abbey, and the first thing she did when she showed up was dig a hole in the yard. Dad wasn't too happy about that, but he forgave her pretty quickly.
Longfellow and Abbey did this whole sniffing routine when they met.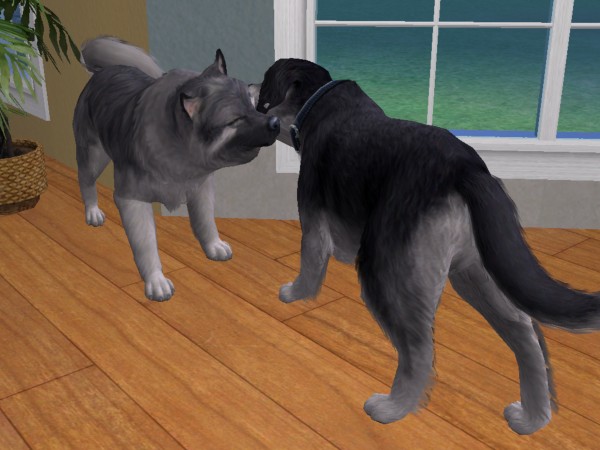 They must have liked each other quite a bit, because when I went to clean the new doghouse one day, the door was shut! Whaaat? I didn't even know it had a door!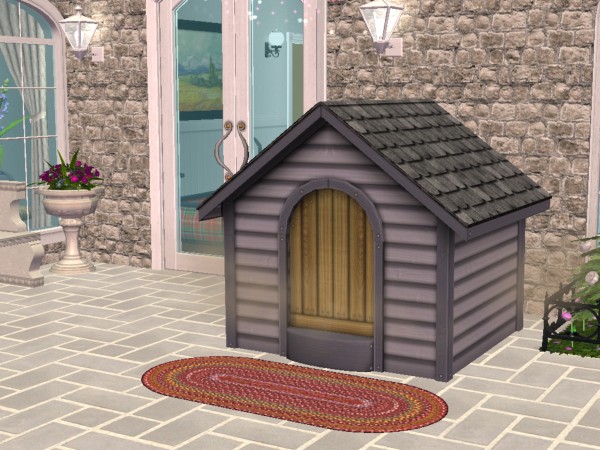 There seemed to be a bit of – erm – activity going on in there, so I quietly made my way back into the house. You know what they say: "If the doghouse is a' rockin', don't come a' knockin'!" I wasn't about to knock anything.
(continued on Page 2)