I finally FINISHED another lot for Whimsett Cove! It feels good. :D I've been very off and on with my Simming lately, and when I do work on it, I jump around and don't get much done. I had given myself a goal of getting WC to a playable state by November 1st, and it was looking like an impossibility given my lack of focus, but after finishing this lot, I'm feeling more optimistic! OK, so maybe I won't get the whole town done in 6 weeks, but I think I can get the main core finished, and that will feel like a huge accomplishment.
This new lot is a combo lot: Dino's Comics & Games and Dawn's Dance World. It's across from the village green, next to my Business lot (bank/real estate/newspaper/diner cart — which I just realized I've never shown here, I guess because it's not completely finished yet *facepalm*).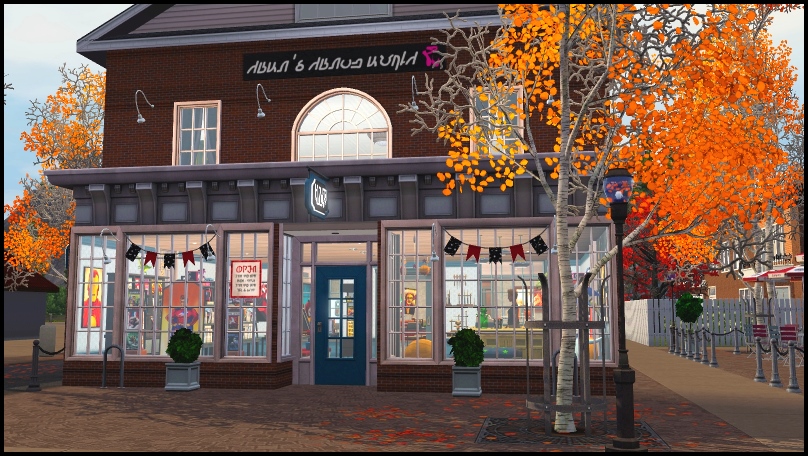 The lot is owned by a husband-and-wife team Dino and Dawn Fortman — Dino (pronounced "Deen-o") is a comic book artist and also runs the comics shop, and Dawn is a dance instructor (who also performs as an Acrobat). They have a wonderfully nerdy teenaged daughter named Alyce, who likes to cosplay as a superhero.
The comic book shop is on the ground floor, with a large room dedicated to gaming — mostly board games, but also RPGs. Basically, it's one big nerd haven. (No video games, though — they're too noisy.)
Some shots of the comic book shop interior: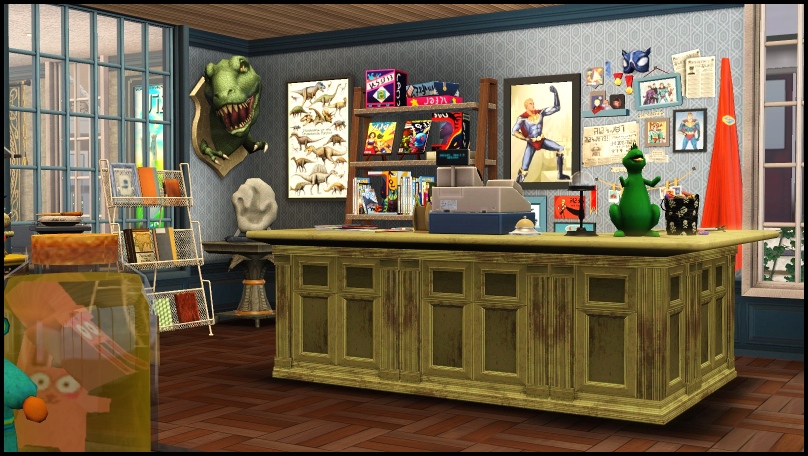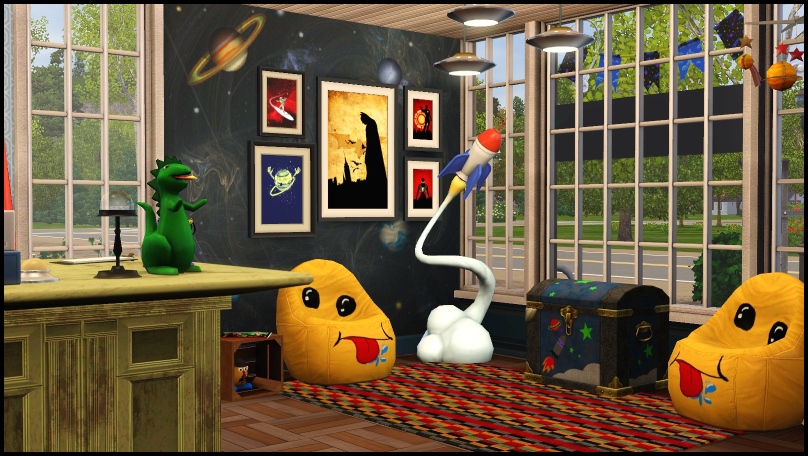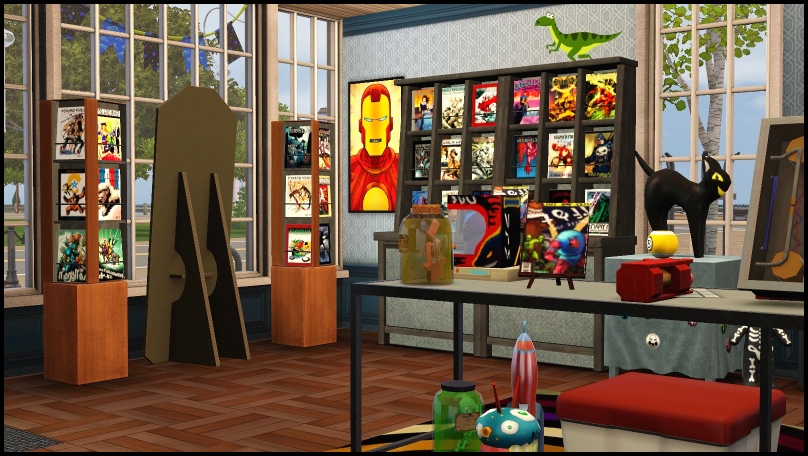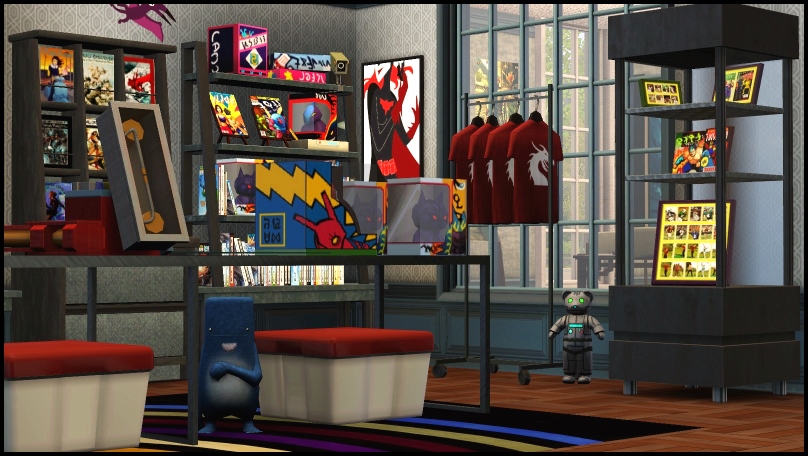 This pic is a bit similar to the first one, but it shows the "wall of wands", perfect for budding young wizards.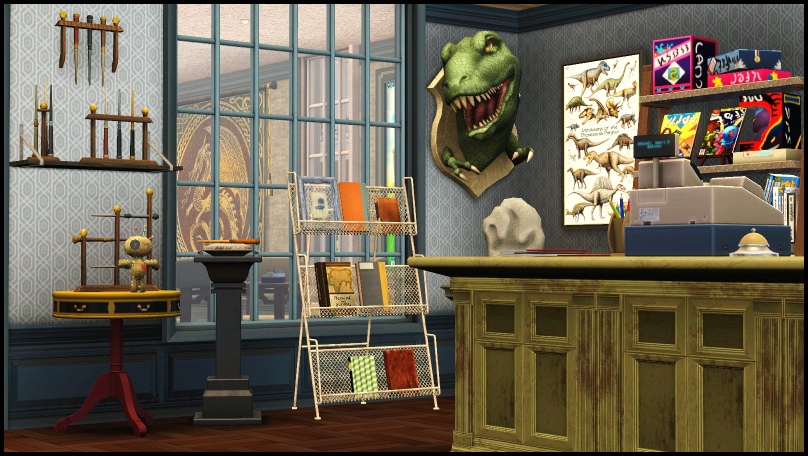 The games room has vending machines in case the gamers get hungry or thirsty, but otherwise I have no food on this lot! (This may be the first community lot I've built in a year that doesn't have a food register or coffee bar on it *lol* ) There's the diner cart next door (which sells seasonal yummies) if people need some real food.
Anyhoo, there are plenty of games here to keep my nerdy Simmies occupied: Monopoly, Go, Chess, Clue, Trivial Pursuit…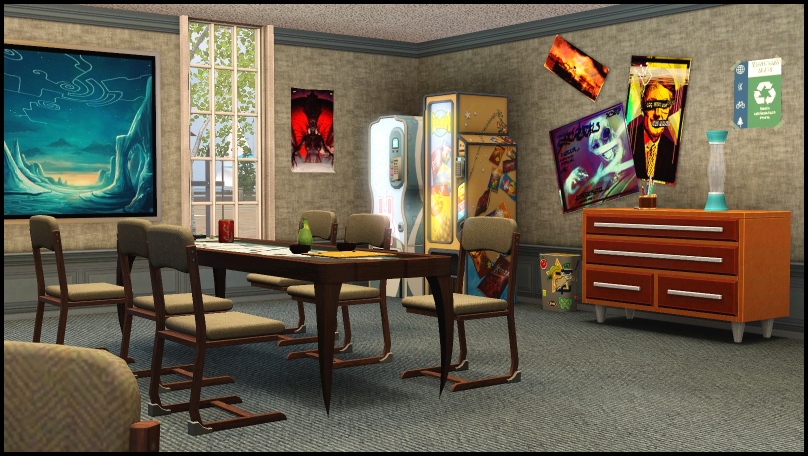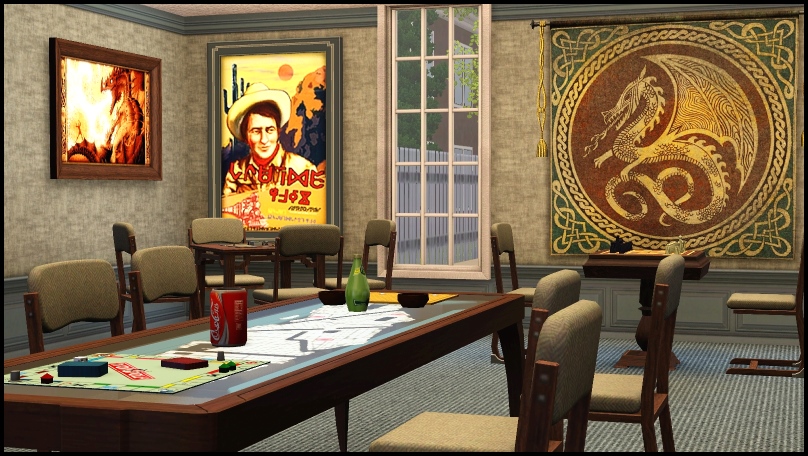 …and of course, the RPG corner!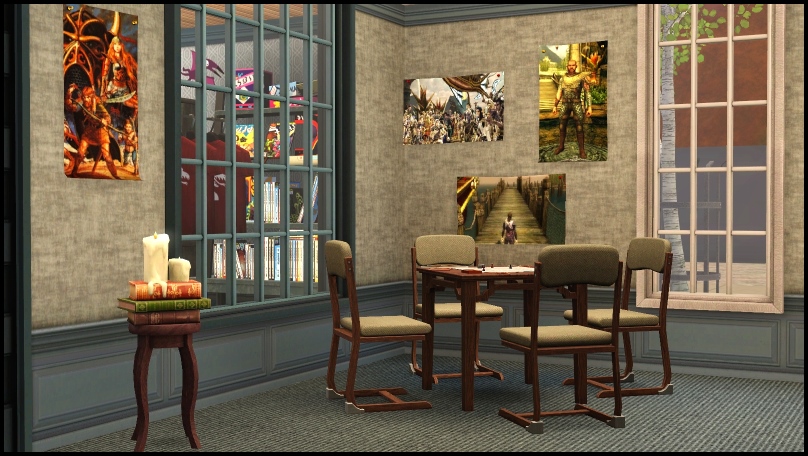 Alyce helped me test the shop – she bought a comic book from the register (Llama Man #67 or something like that) and sat down to read it.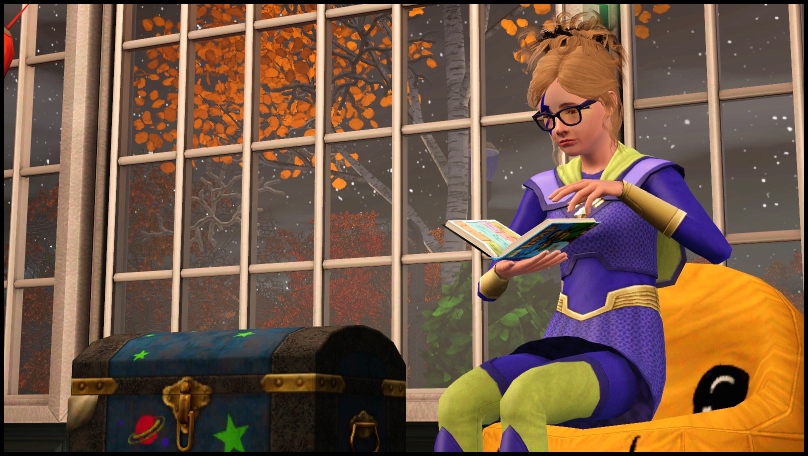 Saving the world, one crappy vending machine at a time.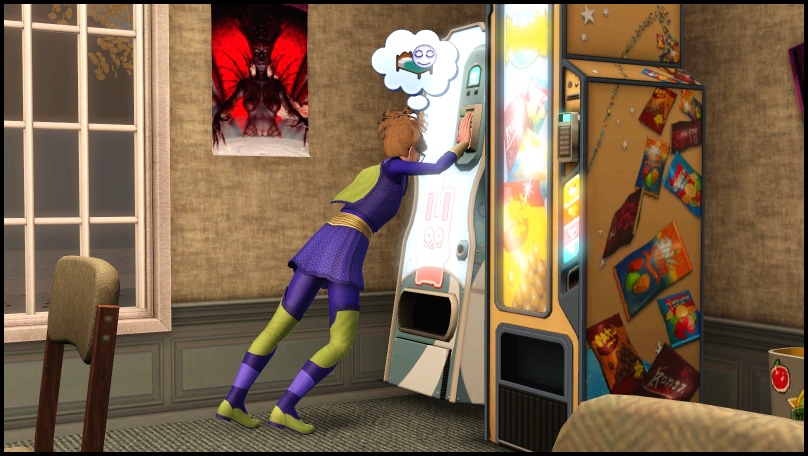 Here's a streetscape scene (with Dawn and Dino in their classic car), showing the comic shop/dance studio on the left and my business lot on the right. After a year, this is finally starting to look like a real town! :-p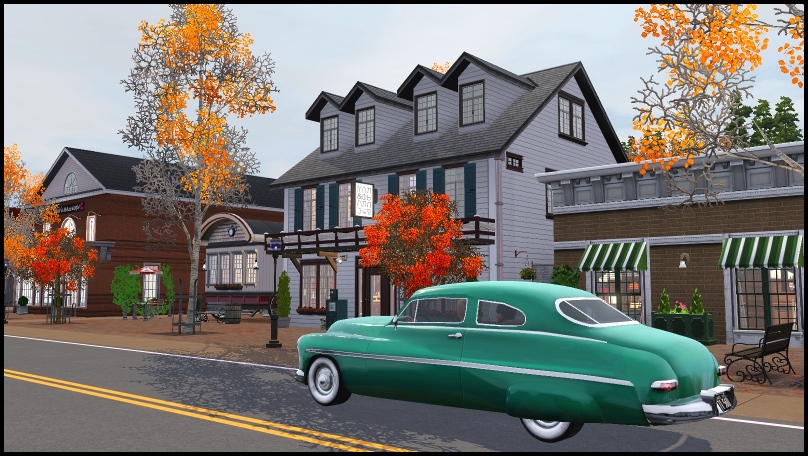 Here's another view of the two lots taken from the village green across the street: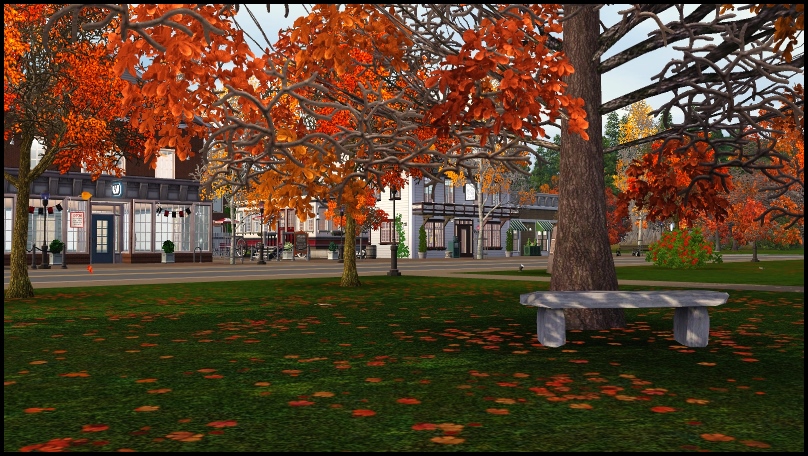 Continued on page 2…